We have been enjoying wine tasting for many years.  We keep going back to Wine Country because of the beauty of the environment, enjoying our favorite wines, getting to know the terroir and the people who make wine.  At this point in our wine tasting "career" we get our greatest enjoyment from making discoveries.
There are different sorts of discoveries and all are wonderful because they are, by definition, unexpected.  One sort is finding that a winery that we're already familiar with has some delicious wines that we didn't know that they made.  In recent months, one such was Etude Wines' L'Esprit, their new dessert wine, which we hadn't ever heard of, even though we are members of their wine club.  For another example, we knew all about Robert Mondavi Winery's top-ranked Cabernet Sauvignons.  But we were unaware of the depth of their portfolio of Pinot Noirs.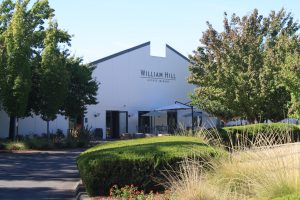 The reverse can also happen, finding that a winery that we hadn't thought much of can produce some high-quality wines.  Very often that's because those that focus on the mass market only allow their winemakers to make small amounts of finer wines, just to show off their chops.  These wines are usually available only in the tasting rooms and then only in small quantities.  The only way you'll ever get to taste them is on a wine tasting trip.  When we find some of these wines, we leave the winery with a smile and the lingering taste of surprising wine on our lips.  Without casting aspersions on any winery, we've had that experience at Clos Du Val and William Hill Winery in Napa Valley.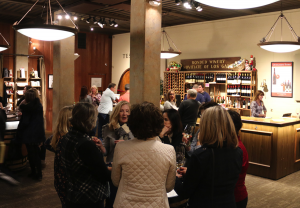 The tasting room at Testarossa Winery.  Photo courtesy of the winery.
We have also had the happy experience of finding great wine in a region where we visited with low expectations.  Our best recent find in that regard was at Testarossa Winery in, of all places, California's Silicon Valley.  There among the software we found Pinot Noirs that completely wowed us.  They are located at the northern end of the Santa Clara Valley where, we must sadly state, we found no other wines that came even close to what Testarossa can do.
Then there are the discoveries of a whole different sort that occur when we travel internationally.  Sure, we knew that places like Australia and South Africa had vineyards.  But very often the wines that are exported to the United States are of the mass production variety.  That way there is enough volume to make it worthwhile for the States-side importers to bring them here.  If you are lucky enough to discover their top-end wineries and wines before they become internationally known, you can do some fabulous tasting before the wines get terribly pricy.  Perhaps our favorite example was buying bottles of Henschke Hill of Grace in Australia for $25; today they go for $800!
The secret to making wine tasting discoveries is being open to them.  Just because you may not have heard of a region, a winery or a wine doesn't eliminate the possibility of finding something you'll really enjoy.  In fact, it's the possibilities that make wine tasting such a life-long avocation.  There's always something new – that's why they put vintage years on the labels – and there's always someone who's making great stuff that we haven't heard of.  So let's go wine tasting and see what's over the next hill.