Here is the next installment of Power Tasting's guide to the Servers one might deal with in Wine Country.  There are many species of Servers; we have previously introduced Pourers and Hosts.  Here we present the Sellers.
What is a Seller?  A Seller pours and serves wine, but these are almost secondary characteristics.  Like a Host, a Seller is a pretty good talker, but unlike a Host, the Seller's intention is not that you have a great time but rather that you join the winery's club or at least buy some wine while you are there.  If you show the slightest interest – and we recommend that you do show interest – you will be regaled with details about the wine club, how easy it is to join, how much great wine you will receive and what wonderful events you will be invited to.  It is best not to mention that you live far away and will probably not be able to attend the events.  By showing some interest, you are more likely to taste wine from of a few bottles reserved under the counter for likely joiners.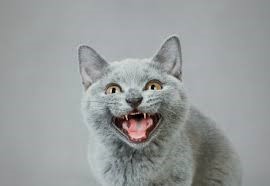 How can you recognize a Seller?  Sellers talk.  And Talk.  And talk. Some of the palaver is actually rather useful.  Sellers generally know a lot about the wine they are serving (if not wine in general) and are happy to describe them to you, always in glowing terms of course.  Once you respond, as polite people usually do, by saying that you too like a particular wine, the Seller will move in like a torpedo.  A commonly encountered phrase is, "Well, if you liked that…", and then he or she reaches along the counter and brings up the next inimitable gem.  (By the way, none of this applies if you ask about a wine club first.  Providing you with information you ask for is service, not a sales pitch.)
How to get the greatest advantage from a Seller?  First of all, you need to have some sales resistance.  If you don't, either be prepared to walk away or to buy something.  But encouraging the Seller brings rewards.  You'll get that extra little bit in your glass.  The wonderful vintage from yesteryear might suddenly appear, left over from a media tasting and held in reserve just for you.  You really will learn a lot about that winery's production and wine philosophy.  And, to be fair, you might actually find that the wine club or a few bottles being pushed at you do attract your taste buds and your pocketbook.
Where are Sellers found?  Sellers can be found in virtually any tasting room, but a rule of thumb is that wineries with cheaper wines don't benefit as much from club membership or a few bottles sold and the wineries with the highest priced wines don't benefit from the Seller's personality.  But when you walk into a winery with a lot of bottles in the $75 to $100 range, the Seller's distinctive spiel is likely to be heard.